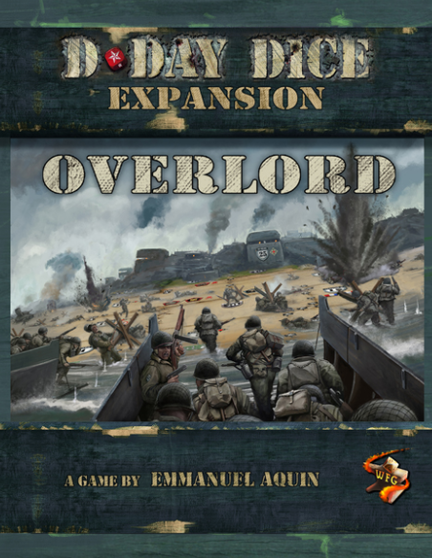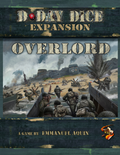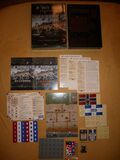 D-Day Dice Expansion Overlord
225,00 kr.
Varenummer: WFG-DDD-007
Udvidelse til D-Day Dice (Kampagne modul giver mulighed for op til 12 spillere.)
Antal spiller: 1 - 12 / Spilletid: 45 min. / Alder: 14+ / Sværhedsgrad: Light Medium / Udgivet 2018
Andre vare fra Word Forge Games

Priser er inkl. moms
Denne udvidelse omfatter:
Fuldstændige kampagneregler
variant Battle Map of GOLD Beach (med en bunker) og Battle map: Strongpoint Daimler.
1 brik ark. plus de nødvendige komponenter til at tilføje 2 spillere til dine kampagner: 2 sæt RWB -terninger, 2 sæt af alle nye specialister inklusive ressource kort (Grækenland og Norge) og 2 unikke enhedsmarkører, et komplet sæt af udmærkelser, enheder og køretøjer
4 nye og eksklusive Awards
4 nye og eksklusive legendariske enheder: Maori -bataljonen, 3. algeriske infanteridivision, den amerikanske tredje hær (Pattons egen) og 30th angrebs enhed (Ian Flemings røde indianere).
This expansion includes:
Full campaign rules
variant Battle Map of GOLD Beach (with one bunker) and
Battle Map: Strongpoint Daimler.
a token sheet
plus the necessary components to add 2 players to your campaigns: 2 sets of RWB dice, 2 sets of all new Specialists including resource cards (Greece and Norway) and 2 unique Unit Markers
a full set of Awards, Items and Vehicles
4 new and exclusive Awards
4 new and exclusive Legendary Units: The Maori Battalion, the 3rd Algerian Infantry Division, the US Third Army (Patton's Own) and 30 Assault Unit (Ian Fleming's Red Indians).