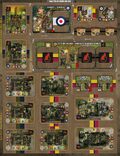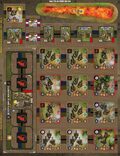 Heroes Of Normandie: UK 7th Armored Division
180,00 kr.
Varenummer: DPGHON063
Forøg din spiloplevelse med disse nye enheder.
Erstat sammensætningerne af scenariernes hære eller brug dem i Free Clashes.
Udgivet: 2017.

Andre vare fra Devil Pig Games

Priser er inkl. moms
New units, vehicles, equipment, character traits, ordinances and, of course, new heroes!
You must have the Heroes of Normandie box to use this extension.