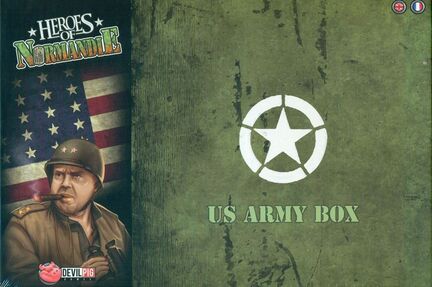 Heroes Of Normandie: US Army Box
250,00 kr.
Varenummer: DPG58014
Denne Army boks giver dig mulighed for at have orden i din samling.
Kræver grundspillet Heroes Of Normandie!!!
Andre vare fra Devil Pig Games

Priser er inkl. moms
Den indeholder også:
3 nye enheder (Recon Platoon, Sherman Platoon og Weapon Platoon)
Højkommando (artilleri, røg, direktiver og mere...)
3 nye helte
15 ordre af træ og 2 terninger til den fjerde infanteridivision.