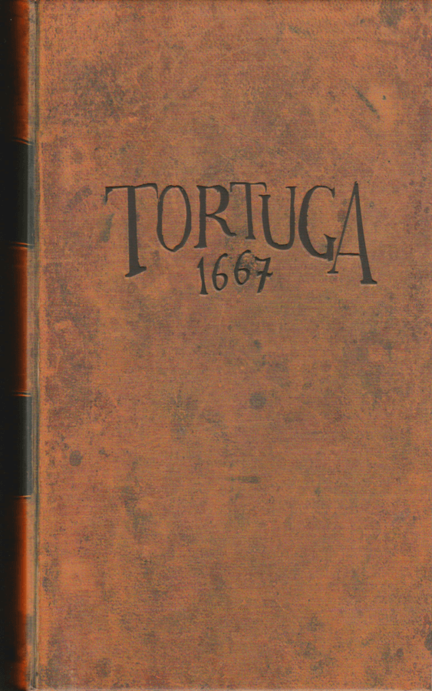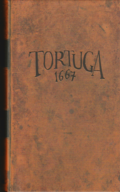 Tortuga 1667
175,00 kr.
Varenummer: FCGTT01
En spansk Galleon nærmer sig og du overtaler din besætning til at plyndre det.

Antal spiller: 2 - 9 / Spilletid: 20 - 40 min. / Alder: 13+ / Sværhedsgrad: Medium light / Engelsk manual
Priser er inkl. moms
Hvad du ikke har fortalt dit mandskab, er at du ikke har nogen intention om at dele byttet, når først at du har fået fingrene i det.
Dit mandskab har fortalt dig at du har deres loyalitet, men du har set dine venner klargøre deres pistoler, samt hørt en visken om mytteri, så du kan ikke have tillid til nogen.
Hver spiller har en hemmelig loyalitet til England eller Frankrig.
Brug kort til at angribe galionen for skatte, mytteri mod egoistiske kaptajner, eller at prale.
Brug begivenhedskort, så som Letter Of Marque, Black Spot eller Albatros, til at tryne dine fjender og hjælpe dine venner.
Vær forsigtig med hvem du hjælper, ikke alle pirater om bord er loyale og kan stoles på.
A Spanish Galleon floats nearby, and you've talked your crewmates into working together to steal all of its treasure.
What you haven't told your fellow pirates is that you have no intentions on sharing the treasure once you have it. Your crewmates have told you that they share your loyalty and that they'll help you maroon the greedy pirates on your ship to the rocky island of Tortuga. But you've seen your friends' loaded pistols and heard their whisperings of a mutiny. You know that nobody can be trusted.
Each player holds a secret loyalty to the British or French and is trying to have the most treasure in their team's holds before the Spanish Armada arrives.
Use vote cards to attack the galleon for treasure, mutiny against selfish captains, or brawl against your fellow pirates.
Reveal event cards such as the Letter of Marque, Black Spot, or Albatross to maroon your enemies and to help your friends.
Be careful about who you decide to help - not all pirates claiming to share your loyalty can be trusted.