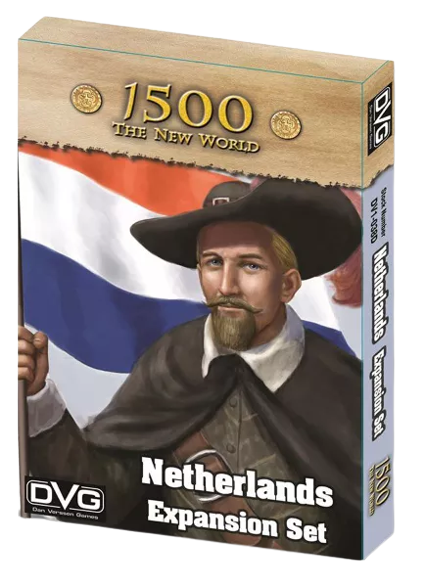 1500: Netherlands Expansion
195,00 kr.
Varenummer: DV1-009E
Dette er udvidelses kort til spillet 1500: The New World. som tilføjer en ny nation.
Med udvidelses kortene kan basis spillet også spilles solo.
Priser er inkl. moms
These Nations give each player control of a specific European nation during the Age of Discovery! Each deck features a custom mix of cards unique to that nation.

Each Expansion pack also contains the cards and rules needed to add the nation to the game as an AI non-player participant! This means you can play 1500 with your friends or solitaire against 1 or more non-player decks!