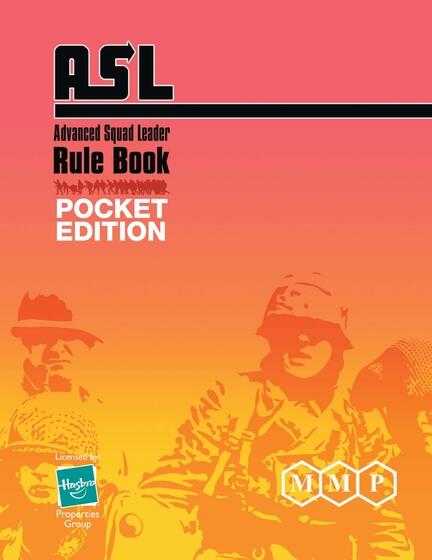 ASL Pocket Rulebook V2
799,00 kr.
Varenummer: MMPASLRBPE2
By taking advantage of Print On Demand technology, MMP has produced a softcover version of the 2nd edition ASL rulebook. This latest Pocket Edition is on even higher quality paper than before, although still thinner than the regular rulebook, and is about 3/4 inches thick and measures approximately 7.5 X 9.5 inches.
The Pocket Edition contains core Chapters A-G, J, K, & W and the full Index. All errata is now incorporated, including the new Chapter A pages and revised Chapter F from Hollow Legions. The Pocket Edition also sports a handy IFT chart on the back cover.
The Pocket Edition is not meant to replace the full 2nd edition rulebook, but it is a comprehensive and handy table-side reference to the core rules that no devoted ASL player should be without.
Andre vare fra Multi-Man Publishing

Priser er inkl. moms