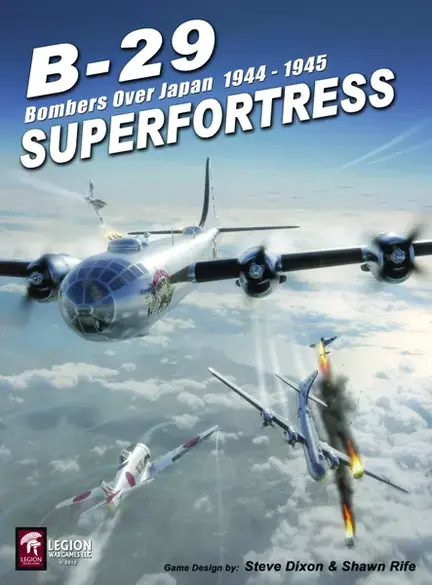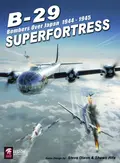 B-29 Superfortress
529,00 kr.
Varenummer: LWG-B29
B-29 Superfortress er et solo spil med anden verdenskrigs mest teknologisk avancerede bombefly - B-29 - der fløj som en del af det 20th luftvåben, fra Marianasøerne mod mål i og omkring Japan i slutningen af 1944 og 1945.
Antal spiller: 1 / Spilletid: 90 Min. / Alder: 14+ / Level: Medium / Engelsk manual / Udg. 2008
Priser er inkl. moms
The game puts you in the cockpit of a B-29 Superfortress as you fly your missions over Japan. Your goal: successfully complete a tour of 35 missions and return home a hero for bringing the war with Japan to a close without a bloody hard-fought invasion of the homeland.
Your missions will be varied: high level, low level, day and night.
You will face fighter attacks, flak, searchlight spotting, and bad weather; not to mention damage to your aircraft to include a shattered windshield and compromised cabin pressure, loss of oxygen supply, damaged landing gear, knocked out navigation or communication equipment, ruptured fuel tanks, inoperable machine gun armament, and just about anything else that can go wrong with a 100 ton aircraft flying 1,500 miles to its target only to be met with fierce resistance from a determined enemy."
For Charts book: TRYK HER
For 2nd edition regler: TRYK HER
Unboxing ind til videre kun på Fransk (Spil pakken er på Engelsk)