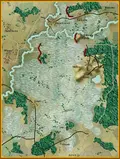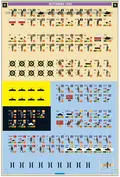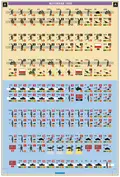 Blitzkrieg 1939: Guderian
250,00 kr.
Varenummer: OTTO005
Spillet dækker kamp operationer af tyske divisioner af Army Group North, der kæmper i Polen i september 1939.
Antal spiller: 2 / Spilletid: 30 - 180 Min. / Alder: 14+ / Sværhedsgrad: Medium - Heavy / Udgivet 2019
Andre vare fra TS Tactics And Strategy

Priser er inkl. moms
Commander of the XIX Corps, general Heinz Guderian used tactics of Blitzkieg, which include the speed of tanks, air support and motorized heavy artillery.
Spil gennemgang: