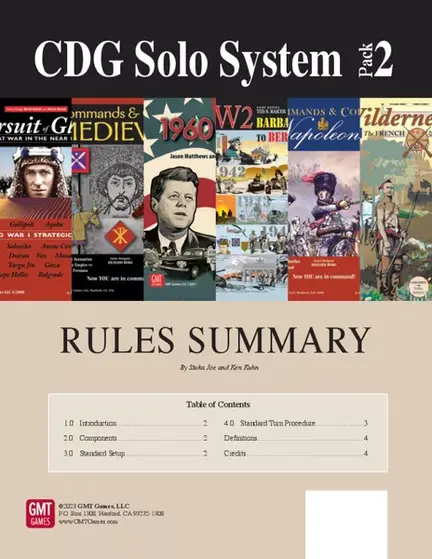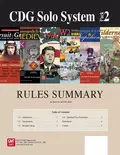 CDG Solo System Pack 2
180,00 kr.
Varenummer:  GMT23P10
The CDG Solo System is a revised GMT Edition of Stuka Joe's CDG solo method, which streamlines two-handed solitaire gameplay by decreasing turn to turn overhead and maintenance.
This method of play increases narrative immersion as the great battles of history unfold on your tabletop.
Udgivet 2023
Andre produkter fra GMT Games
Priser er inkl. moms
CDG Solo System Pack #2 includes a red and yellow Card Display, a black fate die, the system rules and 6 new playsheets that add solo play to:
- 1960: The Making of The President
- Commands & Colors: Napoleonics
- Commands & Colors: Medieval
- WW2: Barbarossa to Berlin
- Pursuit of Glory
- Wilderness War