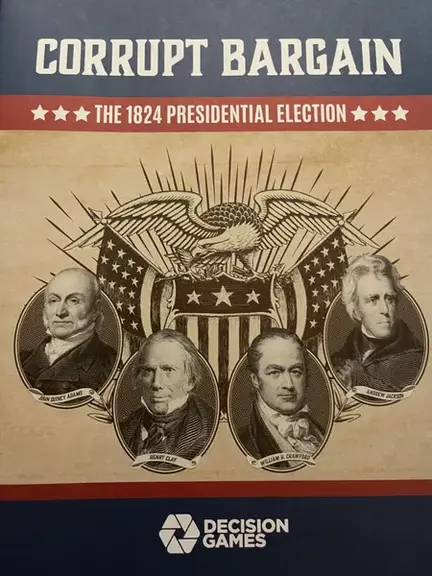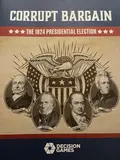 Corrupt Bargain: The 1824 Presidential Election
630,00 kr.
Varenummer: DCG1908
Hver spiller repræsenterer en af de største kandidater (Adams, Clay, Crawford eller Jackson) og deres kampagneorganisation i det føderale valg i 1824 og søger at blive USA's næste præsident.

Gennem strategiske alliancer, kampagner og baglokalepolitik søger spillerne at vinde valget.
Antal spiller: 2 - 4 / Spilletid: 0 - 90 Min. Alder: 14+ / Sværhedsgrad: Medium / Udgivet 2022
Andre vare fra Decisions Games

Priser er inkl. moms
The election is won outright by obtaining a majority of the Electoral College votes.
If no candidate obtains a majority in the Electoral College, than the election goes to the House of Representatives where the candidate with the most states wins.
Thus players must balance campaigning for the popular vote with seeking political influence.
Because the game can be played by two, three, or four-players, the strategy and play changes dramatically depending on the number of players.
Games can generally be played in 60-90 minutes. Mounted game board of the United States in 1824, 200 cards including 80 event cards describing the various events during the election and the time period. Like Bleeding Kansas, the game mechanics are simple but tactical card play and strategic plans are plentiful.