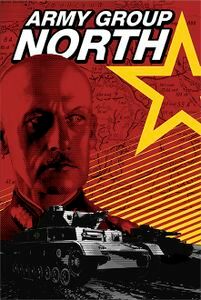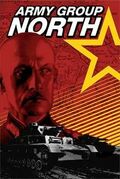 Army Group North
380,00 kr.
Varenummer: CSL-AGN
Army Group North, er det første spil i Barbarossa-trilogien af wargames fra den nye Destroy All Monsters Operational Series (DAMOS), der kan spilles som et enkelt sceneri, eller i kombination med spillene "Army group Center" og "Army group South" til den fulde operation mod øst.
Antal spiller: 1 - 6 / Spilletid: 90 - 360 min. / Alder: 10+ / Sværhedsgrad: Medium / Udgivet 2019
Andre vare fra Conflict Simulations

Priser er inkl. moms
Hvert spil i sig selv er en enkel operationel simulering af hvert område, og alle 3 spil deler de nøjagtig samme regler der muliggør nem integration.
Enheder er divisioner sammen med hærens hovedkvarterer og nogle luftenheder.
Spillet er et yderst interaktivt, unikt og originalt bud på operationelle/strategiske manøvrer under 2. verdenskrig.
Der er næsten 0 nedetid for begge spillere.
DAMOS serien bringer mekanik som kampstillinger, reaktioner og udnyttelse ind i det 21. århundrede med et helt nyt bud på nogle gamle yndlingsmekanikker.
Army Group North dækker Von Leebs indtrængen i de baltiske stater, i sit forsøg på at lave blitzkrieg mod Leningrad.
Selv om Army Group North præsterede ekstra ordinært godt, resulterede en langvarig belejring til sidst, til det der førte til en tysk tilbagetrækning.
Army Group North, giver spillerne chancen for at gøre det bedre ind Von Leeb og med de to andre spil i serien kan spilleren endda låne en Panzergruppe eller 2 fra Army Group Center ...
Manual TRYK HER


DAMOS: Army Group North" is game 1 of the Barbarossa trilogy of wargames from our new Destroy All Monsters Operational Series (DAMOS) that can be combined together as a mini-monster. Each game by itself is a straight forward operational simulation of each theater, and all 3 games share the exact same rules allowing for easy integration. Units are Divisions along with Army HQs and some Air Units.
DAMOS is a highly interactive and unique, original take on operational/strategic maneuvers during WW2. There is almost 0 player downtime for either player. DAMOS brings mechanics such as combat postures, reactions, and exploitation into the 21st century with a brand new take on some old favorite mechanics.
Army Group North covers Von Leeb's ascent into the Baltic states in his attempt to blitzkrieg Leningrad. While performing extraordinarily well, a long drawn out siege resulted which eventually led to a German withdraw. AGN gives players the chance to do one better than Von Leeb, with the other two games in the series, the player may even borrow a Panzergruppe or 2 from AGC…
WEIGHT: 5/10
SOLITAIRE: 6/10
PLAYERS: 1-2, up to 6 players with AGC and AGS