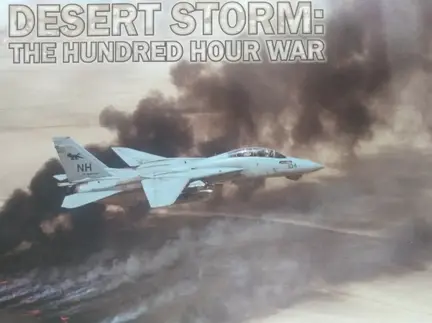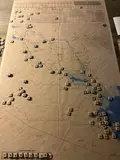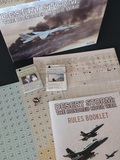 Desert Storm: The Hundred Hour War
695,00 kr.
Varenummer: ACS001
Desert Storm: The Hundred Hour War simulates the 1991 Persian Gulf War as a military conflict and also as a political contest prior to and during Operation Desert Storm.
Antal spiller: 2 / Spilletid: 120-240 Min. / Alder: 12+ / Sværhedsgrad: Medium / Udgivet 2023
Andre produkter fra Accurate Simulations
Varen kan desværre ikke købes, da der ikke er flere på lager
Better yet, the rules allow alternative Iraqi strategies that may have theoretically disrupted the Coalition invasion, but similarly allows for alternative Coalition strategies..which includes the possibility of a Coalition advance to Baghdad to remove Saddam Hussein from power.
Highly researched and accurate, this game is a complete presentation of the Persian Gulf War on the land, in the air, and sea.
This game includes:
1 full-size map (22 x 34″) of Kuwait and Iraq (up to Baghdad) and northern Saudi Arabia, including the Persian Gulf
154 pre-rounded (heavy thickness) game pieces of Iraqi and Coalition land and air forces, all historically researched
2 decks of Event Cards (one Iraqi deck and one Coalition deck) totaling 120 unique historical events of the Gulf War
1 six-sided die
1 full-color, large font rules booklet
Game play information:
A two-player game
Easy to learn rules
2 to 4 hours to play
Moderately solitaire
Division scale units