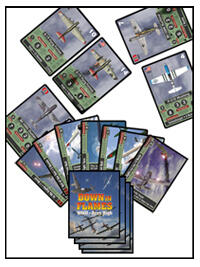 Down In Flames - Aces High - Ekstra kort
299,00 kr.
Varenummer: DV1-003a
Priser er inkl. moms
The card decks contained in the Down In Flames Aces High game will accommodate up to 6 players. However, if you want to play monster air battles, this is the item for you!