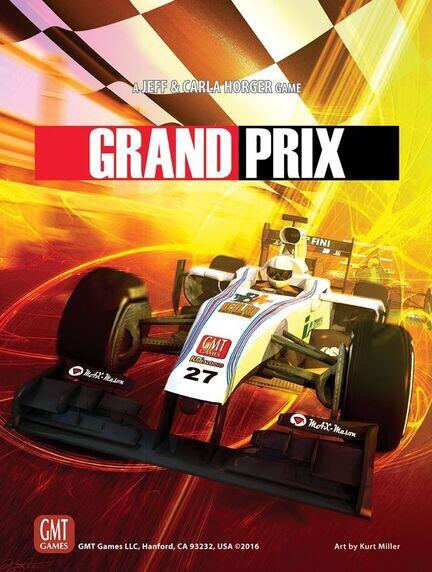 Grand Prix
550,00 kr.
Varenummer: GMT1517
Grand Prix er det andet auto racerspil fra Jeff & Carla Horger og GMT Games, der bruger det samme system som Thunder Alley med nogle justeringer til Grand Prix racing.

Antal spillere 2 - 11 / Spilletid 90 min. / Alder 14+ / Level: Medium Light / Engelsk manuel

Priser er inkl. moms
2-11 spillere kan konkurrere i spillet.
Spillerne kontrollerer enten et racing team på to biler, et racing team på to biler plus ikke-scorende holdbiler, eller flere teams.
Hvert løb har et fuldt felt af biler uanset spillerantal, for at give den ægte Grand Prix race fornemmelse.
Man scorer som i det virkelige formula 1, point ved at få sine biler i mål fra 1 - 10 pladsen, samt teams point.


For regler: TRYK HER
Grand Prix is the 2nd auto racing game from Jeff & Carla Horger and GMT Games using the same system as Thunder Alley with some adjustments for Grand Prix racing.
From 2-11 players can compete in the game controlling either one team of two cars, a team of two cars plus non-scoring team cars they control, or each person playing with multiple teams. Every race has a full field of cars, regardless of player count, in order to give that true Grand Prix race feel. When racing, players will score in one of two possible ways: either individual car scoring where only placing in the top 10 places awards points; or team scoring where the placement of all cars in a race will determine the team score.