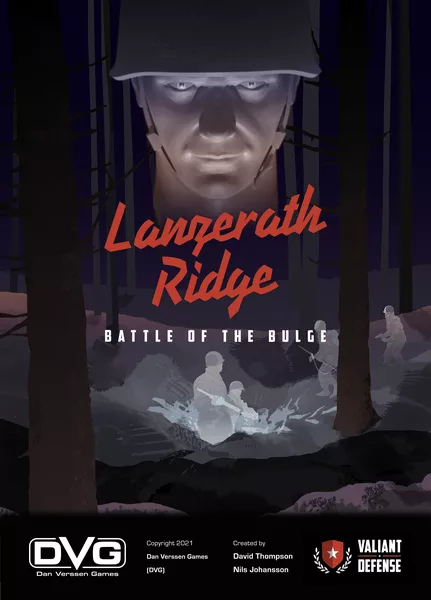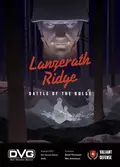 Lanzerath Ridge
630,00 kr.
Varenummer: DV1-063
Lanzerath Ridge er et solo krigsspil, der finder sted på den første dag af Battle of the Bulge, under Anden Verdenskrig.
Dit mål er at genskabe de amerikanske soldaters utrolige historiske bedrift ved at forsvare byen Lanzerath i Belgien og forsinke fremrykningen af en hel SS-panserdivision.
Antal spiller: 1 / Spilletid: 60 - 75 Min. / Alder: 10+ / Sværhedsgrad: Medium-Light / Udgivet 2022
Andre vare fra Dan Verssen Games


Priser er inkl. moms
Lanzerath Ridge is a solitaire wargame that takes places on the first day of the Battle of the Bulge, during the Second World War.
In the game, you take control of a small group of American soldiers.
Under your command, the Americans must fend off the relentless attacks from German paratroopers and fusiliers.
Your goal is to recreate the incredible historic accomplishment of the American soldiers by defending the town of Lanzerath, Belgium and delaying the advance of an entire SS Panzer Division.
Lanzerath Ridge is the next design in the Valiant Defense series, following the critically acclaimed Pavlov's House, Castle Itter, and Soldiers in Postmen's Uniforms.
The Valiant Defense series allows you to play amazing stories of courage, with small forces holding the line against unimaginable odds.
Games in the series focus on the individual defenders and are deeply rooted in history, while providing a quick play experience with a light complexity rule set.
Lanzerath Ridge is divided into four attack periods, each of which is represented by a deck of enemy cards.
Each attack period is divided into a number of turns, and each turn consists of two phases:
The game ends immediately if the defenders' morale drops to 0 or if a German attacker takes over an American defensive position. Otherwise, the game ends after the last attack.
Your level of success is based on the Americans' morale, intelligence gained during the defense, and any objectives you accomplish.