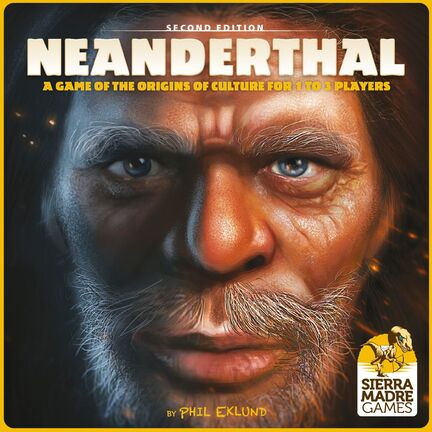 Neanderthal 2nd Edition
310,00 kr.
Varenummer: SMG34a
I istidens Europa er du enten den arkaiske, neandertalere eller Cro-Magnon-arten.
Antal spiller: 1 - 3 / Spilletid 60 - 120 min. / Alder 12+ / Sværhedsgrad: Mellem / Udgivet 2015
Andre vare fra Sierra Madre Games / ION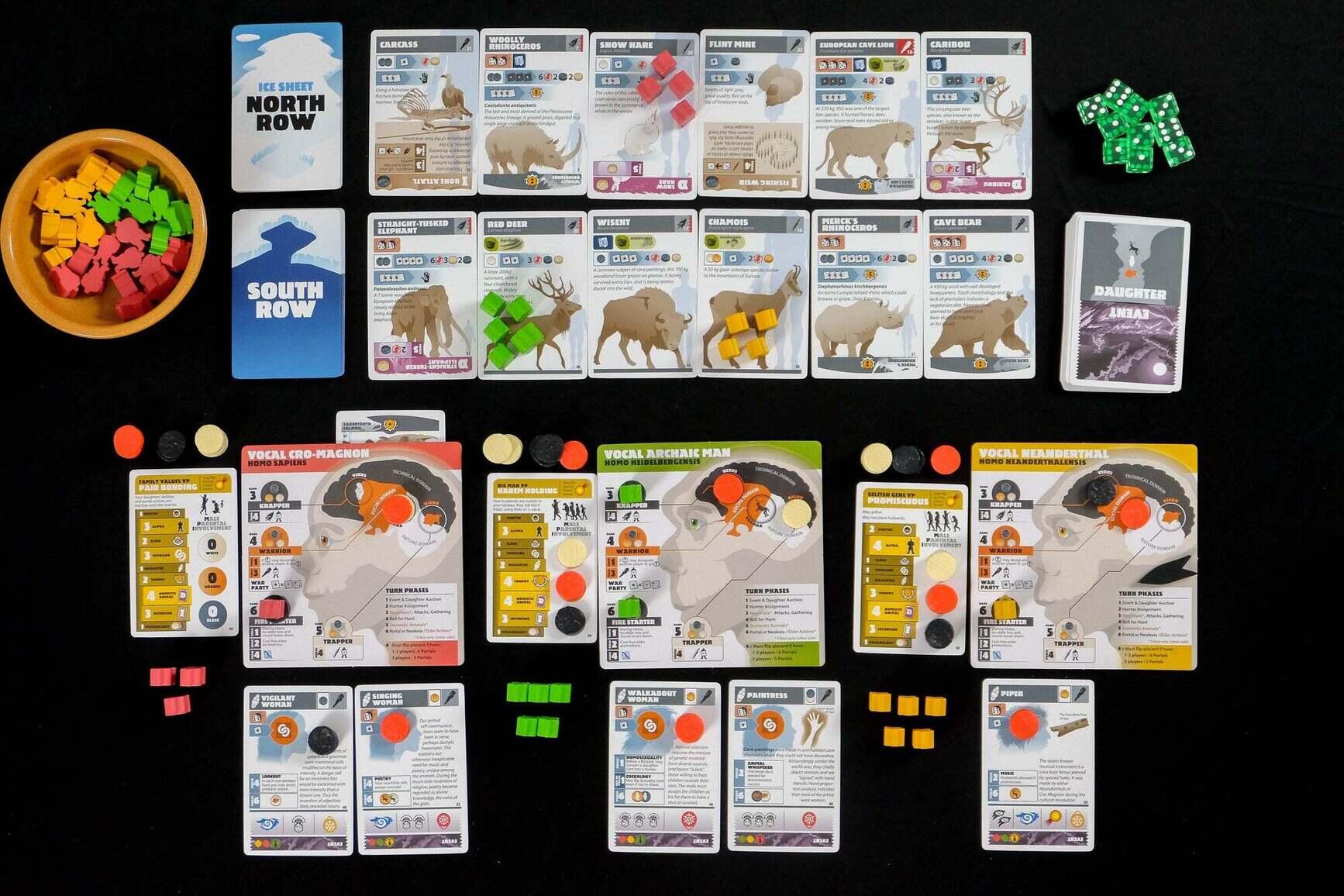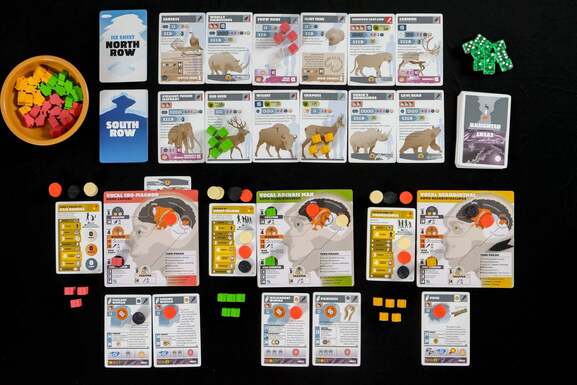 Priser er inkl. moms
Beskrivelse
Indeholder:
English:
Menneskehedens udvikling som art er accelereret i løbet af de sidste 30.000-40.000 år på en måde uden sidestykke i udviklingen af ​​livet på jorden.
Hvad udløste denne ændring? Genetisk mutation? Sikkert ikke. Vores hjerner og anatomi har været relativt uændret i 4 millioner år. Et møde med forskellige hominide arter? Måske...
Som spiller vil du spille gennem den kritiske epoke, hvor denne ændring fandt sted.
Efter millioner af år med en uafbrudt, beskeden nomadisk eksistens udviklede vi pludselig komplekse sprog, begyndte at danne stammer og bygge landsbyer.
Du spiller som en af ​​de menneskelige arter, der eksisterede på det tidspunkt. Spil systemet giver dig mulighed for at følge din stammes udvikling såvel som det miljø, du bor i.
I istidens Europa er du enten den arkaiske, neandertalere eller Cro-Magnon-arten.
Sæt dine mænd til at jage megafauna, mens du undgår rovdyr.
Specialiser dine ældste til ild, opfindelser, krig eller dyrehold.
Vælg din parringsstrategi - promiskuøs, harems eller parbinding.
Blandede ægteskaber fører til øget ordforråd og kognitiv fluiditet.
Sammenlignet med 1. udgave indeholder dette spil brugerdefinerede meepler til hver stamme, opgraderet kunst og legemidler.
Manual TRYK HER
Video viser både Neanderthal og Greenland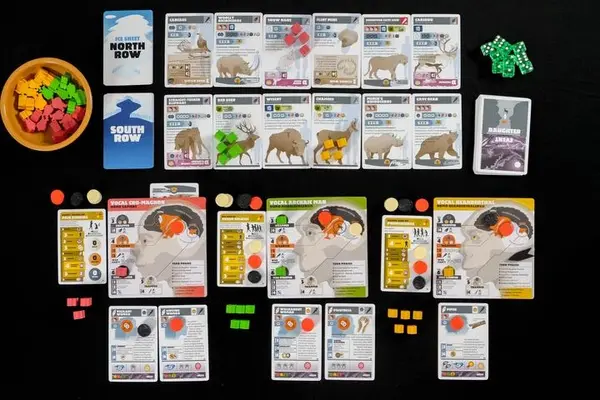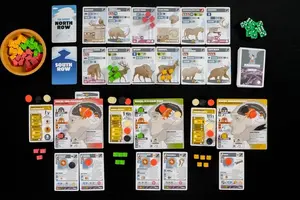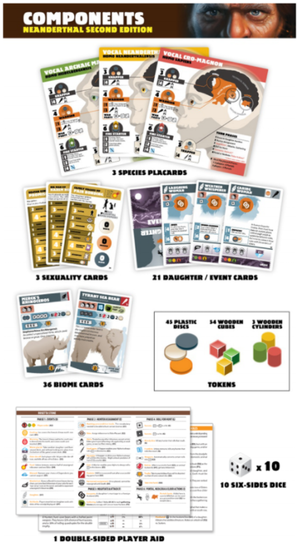 Humanity's evolution as a species has accelerated over the last 30,000-40,000 years in a manner unparalleled in the evolution of life on Earth. What triggered this change? Genetic mutation? Probably not. Our brains and anatomy have remained relatively unchanged for 4 million years. An encounter with different hominid species? Perhaps...
As a player, you will play through the critical epoch during which this change occurred. After millions of years of an uninterrupted, modest nomadic existence, we suddenly developed complex language, began forming tribes and building villages. You play as one of the human species existing at that time. The game system enables you to follow your tribe's evolution as well as that of the environment in which you live.
In Ice Age Europe, you are either the Archaic, Neanderthal, or Cro-Magnon species. Assign your males to hunt megafauna while avoiding predators. Specialize your elders for fire, inventions, war, or animal husbandry. Choose your mating strategy - promiscuous, harems, or pair bonding. Intermarriage leads to increased vocabulary and cognitive fluidity.
Compared with the 1st edition, contains custom meeples for each tribe, upgraded art, new play aids. Contains 60 cards, 3 elder boards, 54 meeples, 3 large meeples, 45 disks for social, nature, & technical vocabulary, 10 dice.
Designed by Phil Eklund