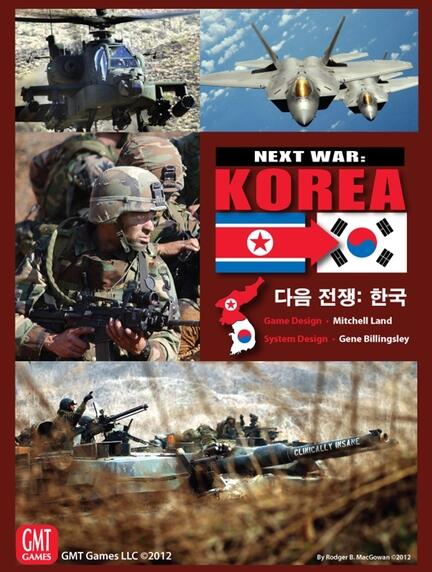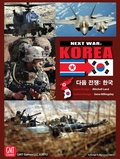 Next War Korea
620,00 kr.
Varenummer: GMT1206
Fra Pyongyang i Nordkorea til Pusan i syd raser krigen.
I en scene, der minder om det første angreb fra In Min Gun i 1950, trænger den nordkoreanske folkehær over den demilitariserede zone og trænger dybt ind i Sydkorea.
Specialoperationsstyrker fra begge sider udfører angreb og rekognosceringsmissioner bag fjendens linjer, mens luftbårne, fly og amfibiske styrker slår til langt bag disse linjer, der forsøger at flankere begge siders hoved hærstyrker.
Antal spiller: 2 / Spilletid: 120 - 480 Min. / Alder: 12+ / Sværhedsgrad: Medium-Heavy / Udg. 2012
Andre vare fra GMT Games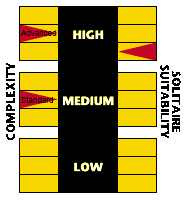 Priser er inkl. moms
In the air, both sides wage a heated campaign in an effort establish superiority over the skies of Korea.
With rough terrain and the full ferocity of modern armor, airmobile, airborne, and marine warfighting capabilities, there is no safe haven in the lethal cauldron of battle which has engulfed the Korean Peninsula.

While North and South battle for a quick, decisive victory, the world awaits the response of the two military superpowers in the region: the United States of America and the People's Republic of China.
Will the United States, stung by high casualties among the soldiers of its 2nd Infantry Division near the DMZ during the surprise artillery barrages and initial assaults on the first day of the war, be able to reinforce the South quickly enough, and, if so, how and in what strength?
Will the Communist Chinese again react to a massive US response and intervene, thus widening the conflict?.
As the situation evolves, choices are made, forces are committed, and the security of Japan and the future of the two Koreas hangs in the balance.
For regler: TRYK HER
Standard & Advanced Rulebook
Game Specific Rulebook
1026 9/16" counters
Two 22x34 inch Mapsheets
5 8.5x11 inch Play Aids
2 11x17 inch Play Aids
One 10-sided die