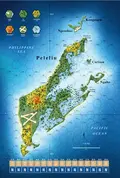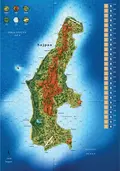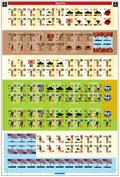 Pacific 1941 - 1945
250,00 kr.
Varenummer: OTTO012
spillet dækker udvalgte landingsoperationer i Stillehavet.
De udføres hovedsageligt af den amerikanske hær, hvis primære mål var at erobre base efter base, velegnet til at fortsætte en offensiv mod Japan.
Antal spiller: 2 - 4 / Spilletid: 30 - 260 Min. / Alder: 14+ / Sværhedgsrad: Medium / Udgivet: 2020
Andre vare fra TS Tactics And Strategy

Priser er inkl. moms
One of the operations, landing at Shumshu, is carried out by the Red Army.
The game begins a series focused on the fights in the Pacific basin, from the Malays to Operation Olympic.
Spil gennemgang: