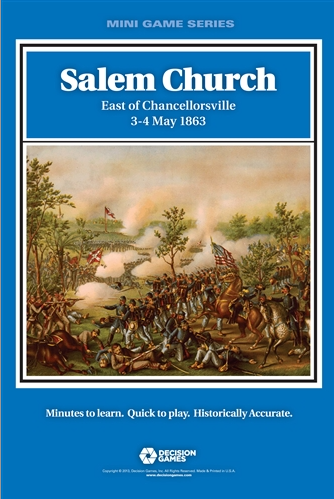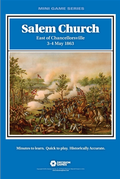 Salem Church: East of Chancellorsville (Zip-lock)
140,00 kr.
Varenummer: DCG1712
Mini Serie spil.
Mens slaget ved Chancellorsville rasede blev et unionskorps sendt ud for at ramme den sårbare konfødererede hær bagfra. (Zip-lock)

Antal spiller: 2 / Spilletid: 60 minutter / Alder: 12+ / Sværhedsgrad: Medium Light / Udgivet 2011
Andre vare fra Decisions Games

3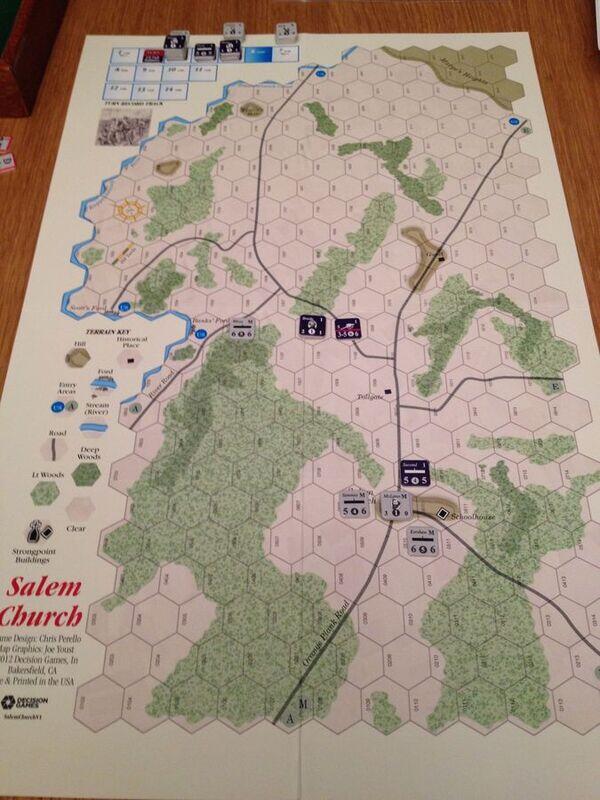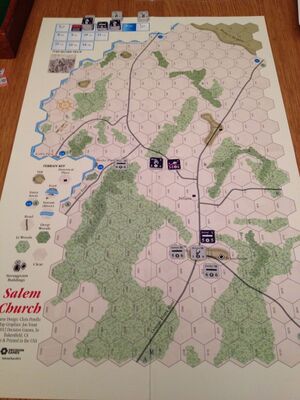 Priser er inkl. moms
Beskrivelse
Indeholder
DC mini Game Series Introduction:
Den flankerende unions kolonne blev forsinket af en enkelt konfødereret brigade ved Salem Church.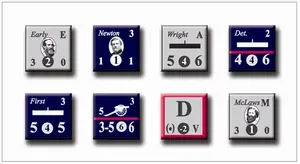 Kampen voksede efterhånden som de konfødererede ankom, først for at styrke fronten og derefter for at vende slaget over for unions kolonnen.
Unions kolonnens Flanker blev selv flankerede og de måtte derefter kæmpe for deres liv.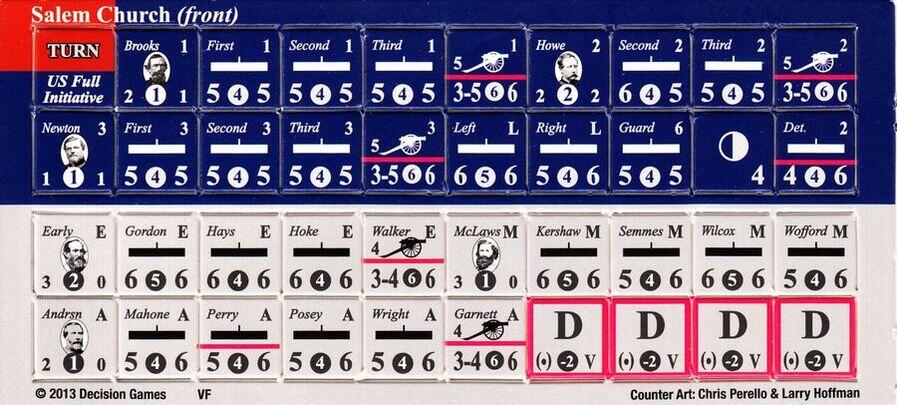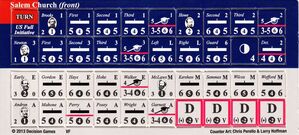 Game Contents:
• 11 x 17" map
• 40 die-cut counters
• Scenario Instructions
• Four page rule booklet
Scale:
• Players: 2
• Level: Brigade
• Hex: 352 yards
The Mini Game Series provides a variety of introductory games that are designed to be played in about an hour. The eras covered are: 19th century, Ancient, WWII and Modern. Each game is an 11 x 17 inch map sheet, 40 counters and a rules sheet. The mini game series takes only minutes to learn and once one game is played, players can immediately play other scenarios with the same standard rules. Some games come with cards that drive the action with various commands and events.