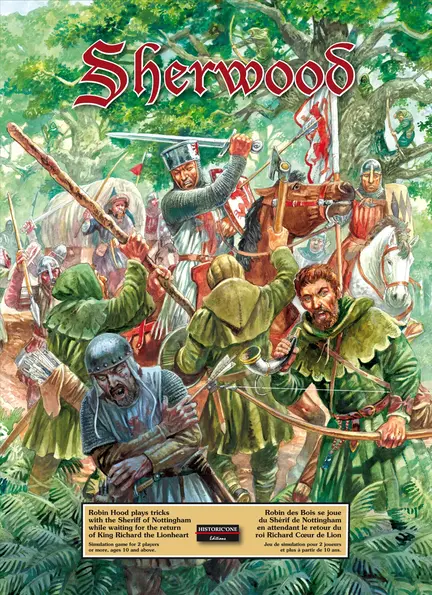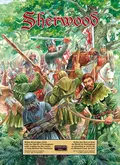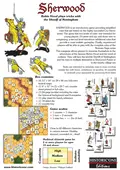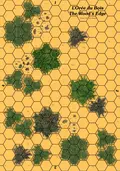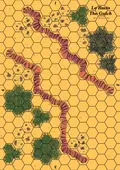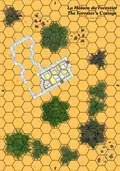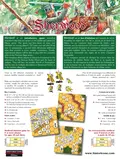 Sherwood
440,00 kr.
Varenummer: CHF201
SHERWOOD is an introductory game providing simplified rules that are based on the highly successful Cry Havoc series.
Antal spiller: 2-4 / Spilletid: 90-300 Min. / Alder: 11+ / Sværhedsgrad: Low / Udgivet 2022
Andre vare fra Historic'One

Priser er inkl. moms
The game has two levels of rules: one intended for young players (10 years and up) and those new to wargaming.
A second level introduces additional rules that provide a more realistic experience.
Finally, experienced players will be able to play with the complete rules of the Norman Saga series.
This wargame allows players to immerse themselves in the adventures of the famous Robin Hood and his band of outlaws.
They will face the terrible Sheriff of Nottingham and his men in multiple skirmishes in Sherwood Forest or in the nearby village inn.
Close to 60 different characters in various stances: Healthy, stunned, wounded or... dead!
Rules are intended to simulate man-to-man combat, missile fire with bows, crossbows, or javelins.
It's possible to ambush your opponent by pouncing from trees.
Box Contents:
(4) 11" x 16" (or 28 x 40 cm) full-color tactical maps, giving a possibility of many different terrains;
(1) 8" x 12" (or 21 x 29.7 cm) counter sheet printed in full color;
(1) 24-page booklet including the rules, the historical background and 8 scenarios;
(1) play sheet for handy reference;
(1) 10-sided die;
(1) counter tray.