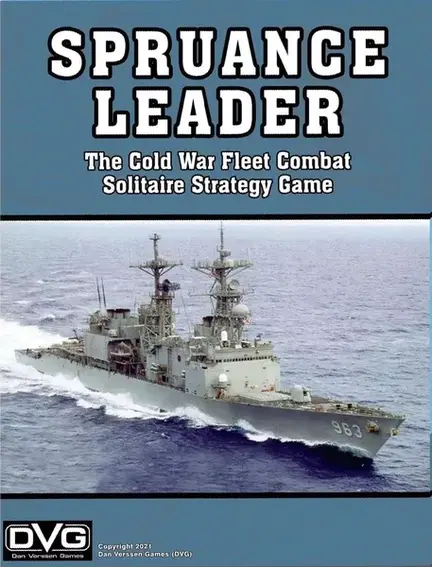 Spruance Leader
900,00 kr.
Varenummer: DVG061
Spruance Leader focuses on commanding and managing a US Navy Carrier Battle Group in the Cold War setting of the 80s and 90s, simulating major naval conflicts in the Atlantic and Pacific Oceans.
Antal spiller: 1 / Spilletid: 45 - 120 Min. / Alder: 16+ / Sværhedsgrad: Medium / Udgivet 2022
Andre vare fra Dan Verssen Games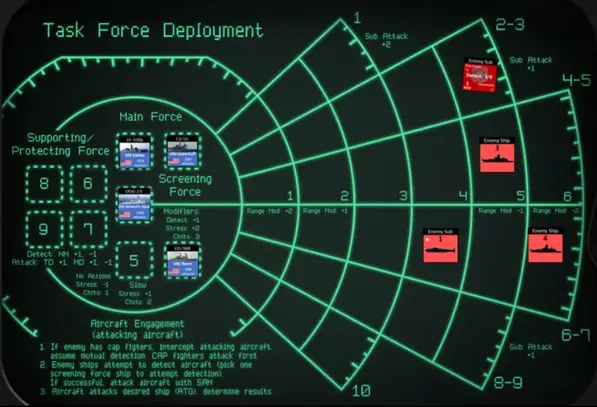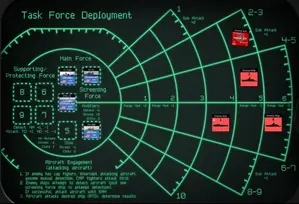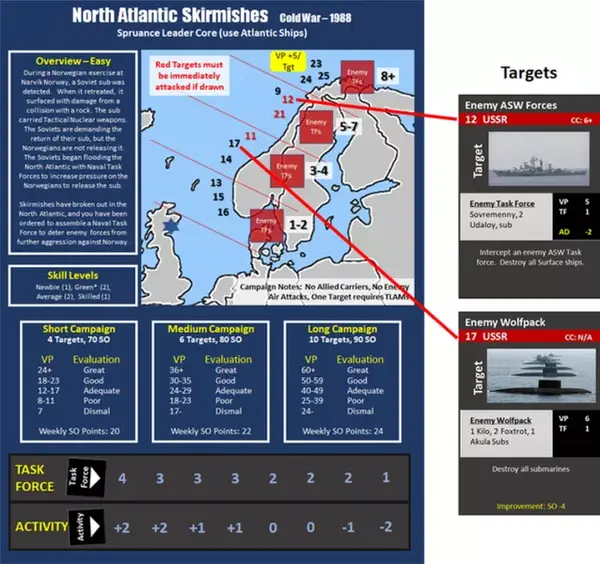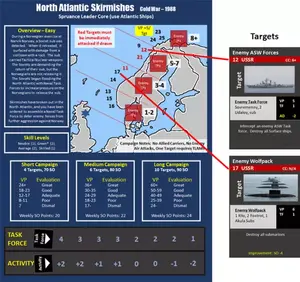 Priser er inkl. moms
Carrier battle groups, comprising aircraft carriers and their escorting ships, must be protected from the devastating attacks of missiles, torpedoes, bombs, and enemy vessels.
Attack submarines which threaten the carrier battle groups have to be hunted down and neutralized.
Air assets must be carefully assigned to combat air patrols, long-range strategic missions and attack strikes.
You will need to manage the right combination of seaborne and airborne resources under your command in order to complete the various types of missions, and lead your group to victory.