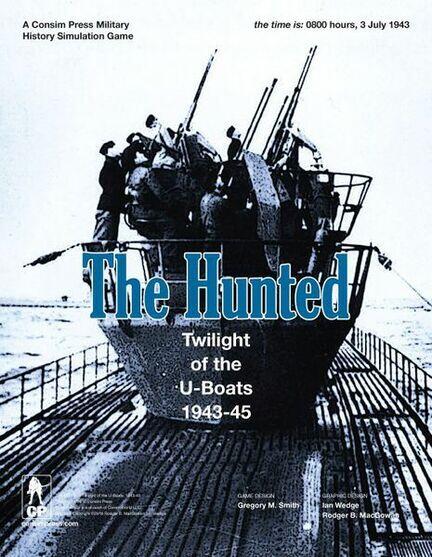 The Hunted
465,00 kr.
Varenummer: GMT1907
The Hunted er et taktisk spil, der placerer dig i kommandoen over en af flere modeller af U-både fra 2. verdenskrig.
Antal Spiller: 1 - 2 / Spilletid: 45 - 90 min. / Alder: 12+ / Level: Medium-Light / Udg. 2020 / Engelsk manual
Priser er inkl. moms
Din mission er at ødelægge så meget allieret skibsfart og så mange krigsskibe som muligt ..... og stadig komme hjem.
Spillere vil finde det ekstremt udfordrende at overleve en hel "tur" fra 1943 til 1945, for så, hvis du stadig er i live, at overgiver dig i havn, efter at have gjort din del for fædrelandet.
Spil gennemgang:
The Hunted is a tactical level game placing you in command of one of several models of WWII U-boats.
Your mission is to destroy as much Allied Shipping and as many Capital ships as possible.....and still come home. Players will find it EXTREMELY challenging to survive an entire tour from 1943 to 1945, at which time, if still alive, you will surrender at port, having done your part on the front lines. If desired, a player may start with a more advanced model of U-boat which may actually increase their chances to survive.
Players MAY be reassigned to a newer model of U-boat under some circumstances, but typically will stay in the same boat until the end of game or until sunk.