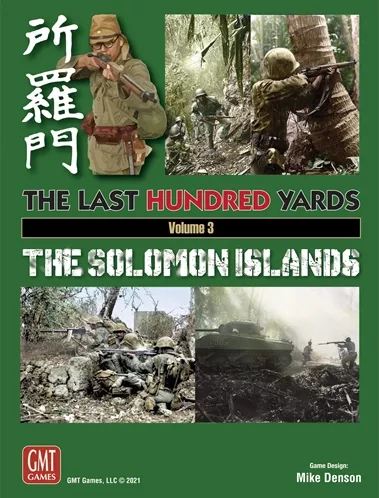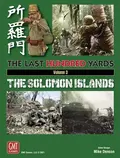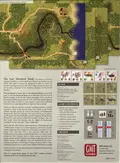 The Last Hundred Yards Volume 3: The Solomon Islands
500,00 kr.
Varenummer: GMT2110
The Last Hundred Yards Vol. 3: Salomonøerne er det tredje spil i Last Hundred Yards serien. (Dette er et stand alone spil, ikke en udvidelse)

Dette spil fokuserer på den ondskabsfulde og brutale Solomons-kampagne, inklusive handlinger for at kontrollere øerne Guadalcanal, Bougainville og New Georgia.
Antal spiller: 2 / Spilletid: ? / Alder: 14+ / Sværhedsgrad: Medium-Heavy / Udgivet 2022
Andre vare fra GMT Games

Varen kan desværre ikke købes, da der ikke er flere på lager
When you play the Solomon Islands Campaign missions, you will experience some of the fiercest small unit actions in the Pacific Theater.
The game will focus on actions involving the 1st (The Old Breed) and 3rd (Fighting Third) Marine Divisions, as well as the Army's 25th Infantry Division—the unit that finally drove the Japanese off the island, earning them the nickname "Tropic Lightning."
Take to the jungles of Guadalcanal with the 1st Marine Division as they begin the first ground offensive of the war.
Landed onto Guadalcanal and with intermittent naval support as the struggle for naval supremacy raged offshore, the Marines fought tooth and nail to secure their small foothold around Henderson Airfield.
They fought against Japanese Reinforcements coming from all over the South Pacific area.
Engage in bitter jungle fighting with the 3rd Marine Division as they attempt to hold and expand the beachhead on Bougainville Island against the Imperial Japanese 6th Infantry Division.
Finally, serve with the 25th Infantry Division's famed 27th Regiment, the "Wolfhounds," as they try to reduce Japanese positions on Guadalcanal's Galloping Horse Ridge (an action that is portrayed in the movie "The Thin Red Line").
You will also fight with the Wolfhounds in the jungle around Munda Point for the airfield on New Georgia.
Each of these actions involved tense jungle warfare and the routing out of fanatical Japanese units from hidden bunkers and pillboxes.
You will understand the nerve-racking frustration of clearing an enemy position, only to have infiltrators attack you yet again from a different direction, at night!
This volume introduces new weapons and terrain including flamethrowers, anti-tank halftracks, light and heavy jungle.
Each mission will provide new challenges with different elements, forces, and situations encountered, making this volume an exciting and nail-biting addition to The Last Hundred Yard Series.
This game is a stand alone game. It does NOT require ownership of The Last Hundred Yards to be played.
For regler: TRYK HER
Unboxing: