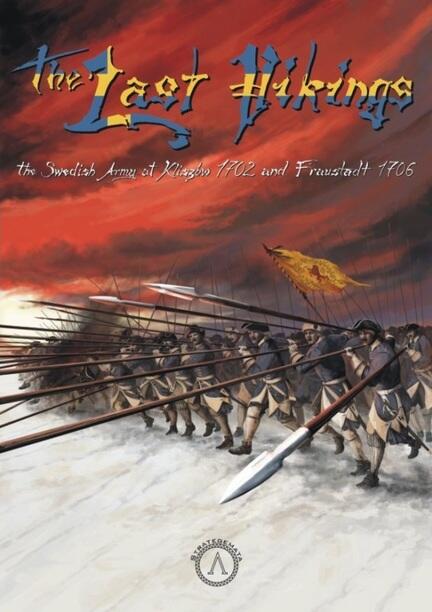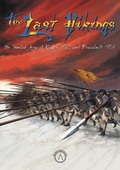 The Last Vikings
460,00 kr.
Varenummer: Stratagemata013
"Den højre fløj af Söderland bataljonen, jagtede de nedbrudte Sakser som var ved at nå tilbage til deres anden linje, samme linje som et kort øjeblik får Svensken til at stoppe jagten ved massiv ildafgivelse, men snart er også denne linje på tilbagetog.
Zeidler som kommanderer den anden linje, trækker sig tilbage efter et mislykkedes forsøg på at reorganisere hans egne tropper, og gemmers sig bag den infanteribataljon som stadigvæk modstår Svensken.
Antal spiller: 2 / Spilletid: 180 - 360 min. / Alder: 12+ / Sværhedsgrad: Medium-Heavy / Udgivet 2019
Andre vare fra Strategemata


Priser er inkl. moms
Beskrivelse
Indeholder:
English:
I spillet "The Last Vikings" genskabes begivenhederne i de to slag ved Kliszów i 1702 og i Fraustadt i 1706.

I begge tilfælde var den svenske hær vinderen, men resultat kan naturligvis være anderledes i brætspillet.
De grundlæggende regler ligner det, der blev offentliggjort i spillet Bloody Fields of Mollwitz i 2016.
De karakteristiske træk ved dette system er aktivering for dele af hæren og afgørelsen af ild og nærkamp baseret på de involverede enheders moral.
I det Sławomir Łukasik tænkte på unikke begivenheder under disse kampe, tilføjede Designeren regler for de polske husarer og infanteri som brugte "Spanske ryttere" under konflikten, en meget interessant og detaljeret historisk introduktion.
Ved hjælp af spilelementer kan spillerne kontrollere, om begivenheder kunne gå på en anden måde.
Hvad ville der ske, hvis den polske hær fuldt ud deltog i slaget ved Kliszów?
Hvad ville der ske, hvis russerne i Fraustadt modtog mere støtte fra det saksiske kavaleri? osv.
Download manual TRYK HER
2019
Contents of the box:
- 652 die-cut counters
- 2 map boards of size 84 x 60 cm (one double-side printed sheet)
- 1 rule book (16 pages)
- 1 scenario book (24 pages)
- 3 set up sheets
- 1 ten-sided die
Designer: Sławomir Łukasik

"The right-wing battalions from Sodermanland chasing the broken Saxons reached the battalions of the second Saxon line, which met them with a rain of fire and caused losses big enough to temporarily stop the pursuit, but soon they also were routed. Zeidler, commanding the second line, after resigning from attempts to reorganize his own forces, hid behind the infantry battalions that still resisted the Swedes."
The game "The Last Vikings" recreates events of two battles - at Kliszów in 1702 and at Fraustadt in 1706. In both cases the Swedish army was a winner. Of course on board a result could be different.
Basic rules are similar to published in 2016 game Bloody Fields of Mollwitz. The distinctive features of this system are the activation of army parts and resolution of fire and melee based on the morale of the involved units.
Thinking about unique events during this battles, Designer added rules about Polish hussars and infantry using cheval de fries.
A tremendous education value is very interesting and detailed historical introduction.
Using game elements, players can check if events could go in other way. What would happen, if Polish army fully engaged in the Battle at Kliszów? What would happen, if Russians received at Fraustadt more support from Saxon cavalry?