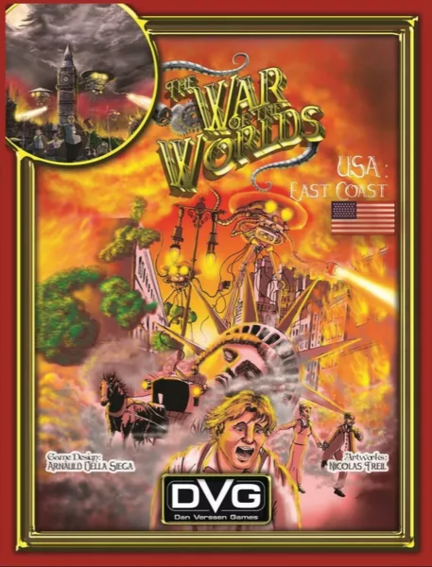 The War Of The Worlds: US East Coast
429,00 kr.
Varenummer: DV1-039C
The War Of The Worlds er et solo spil, som sætter dig i kommandoen for menneske styrker som i desperation forsøger at forsvare jorden mod invention fra aliens Martian Tripods.

Antal spiller: 1 / Spilletid: 60 Min. / Alder: -- / Level: Medium / Engelsk manual


Priser er inkl. moms
The War of the Worlds is a solitaire board game that puts you in command of the Human forces in a desperate attempt to defend Earth against the invading Martian Tripods!

While you plan and carry out the Human side of the war, the game system commands the Martian forces.

The War of the Worlds is a low complexity board game for gamers, science fiction fans, and anyone who likes an easy to play game with good decision-making. Each games takes only an hour or so to play.