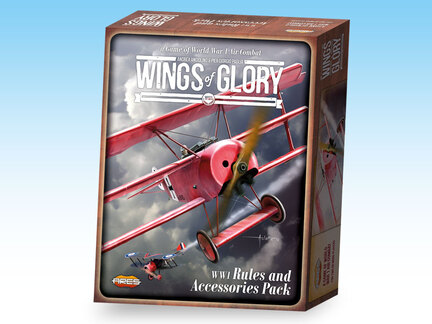 Wings of Glory: WW1 Rules and Accessories Pack
280,00 kr.
Varenummer: AGSWGF002A
Denne WW1 Wings of Glory Rules and Accessories Pack er et omfattende spilsystem, der indeholder alle de regler og tilbehør (Kort/brikker), der er nødvendige for at spille WW1 versionen af spil systemet. (Starter pack kan dog spilles selvstændigt)

Denne pakke indeholder ikke miniature flyene!! (som kan spilles uafhængigt af denne pakke), men pakken udvider dine spille muligheder kraftigt.
Pakken indeholder ikke miniature flyene!!! Se fanen indeholder:
Andre vare fra Ares Games

Priser er inkl. moms
Beskrivelse
Indeholder:
English:
I Wings of Glory vil spillerne kontrollere et eller flere fly, tage til himlen for at møde deres modstandere i luftdueller eller forsøge at udføre en bestemt mission, såsom rekognoscering, ledsagelse eller bombning.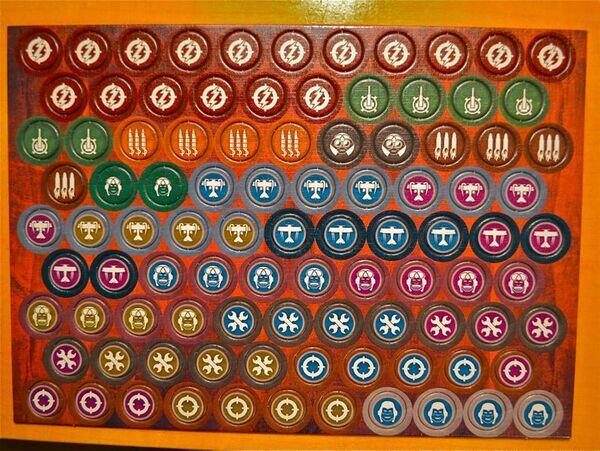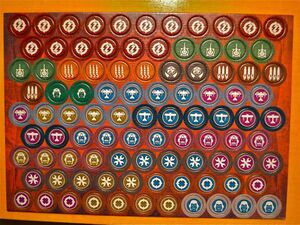 Spillere finder basic WW1 regel systemet præsenteret i et smukt farvehæfte på 40 sider Grundlæggende, Standard, Avanceret samt et væld af valgfrie regler.
Også inkluderet er alle de regler og brikker der er nødvendige for at bruge specielle modeller (f.eks. bombefly med flere motorer og balloner) samt specielle våben (luftværn, raketter og brandbomber).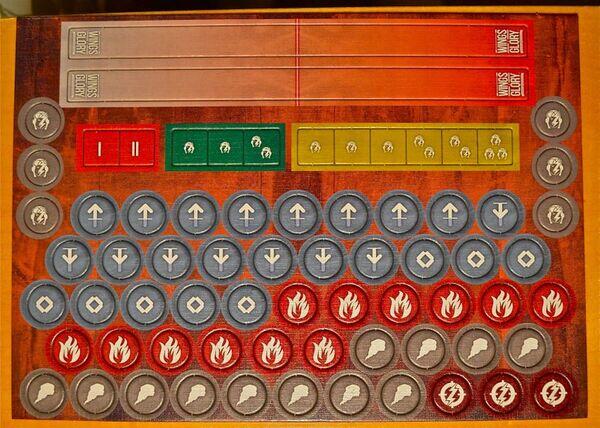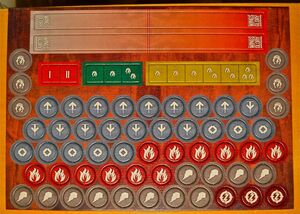 Pakken indeholder også fire kortbunker med skader (A, B, C, D); Missions mål, skyttegrave, maskingevær, antiluftskyts og bombekort, samt fire flykonsoller, to linealer foruden brikker.
Unboxing:
40-pages full color rulebook
144 cards (4 decks of damage cards and 23 additional cards)
4 airplane consoles
2 measuring rulers
163 counters and tokens
Wings of Glory is a game system that allows players to recreate aerial combat during World War I and II, using cards and miniatures to represent the airplanes and their maneuvers. In Wings of Glory players will control one or more airplanes, taking to the skies to engage their opponents in aerial duels, or trying to carry out a specific mission, such as recon, escort, or bombing.
This WW1 Wings of Glory Rules and Accessories Pack is a comprehensive game system, that includes all the rules and accessories necessary to play the WW1 version of the game system. Players will find the core WW1 rules system presented in a beautiful 40-pages color booklet – Basic, Standard, Advanced, and a wealth of Optional rules. Also included are all the rules and counters necessary to use special models (such as multi-engine bombers and balloons) and special weapons (anti-aircraft, rockets and incendiary bullets).
The pack also features four decks of Damage Cards (A, B, C, D); Target, Trench, Machine Gun, Anti Aircraft Guns and Bomb cards; four airplane consoles, two rulers and counters.