Wings of Glory: WW2 Battle of Britain Starter Set
600,00 kr.
Varenummer: AGSWGS003A
I sommeren og efteråret 1940, efter Frankrigs fald, stod det tyske Luftwaffe over for Royal Air Force i den første store militære kampagne udelukkende med kampe i luftrummet - Slaget om Storbritannien var begyndt.

Antal spiller: 2 / Spilletid: 30 min. / Alder: 13+ / Level: Medium/light / Gen. Udg. 2021
Andre vare fra Ares Games

Priser er inkl. moms
Beskrivelse
Indeholder:
English:
Dette var optakt til invasionen Hitler havde planlagde for de britiske øer - Operation Sealion.

En ultimativ tysk sejr var lige ved hånden og de britiske piloter fløj modigt i kamp, fuldt ud klar over, hvad et nederlag ville bringe deres land og hele den frie verden.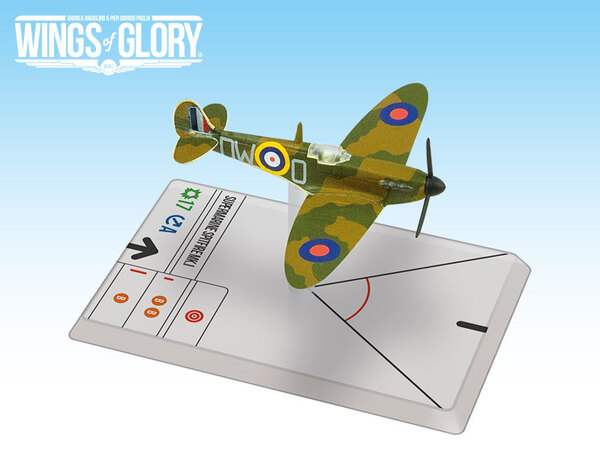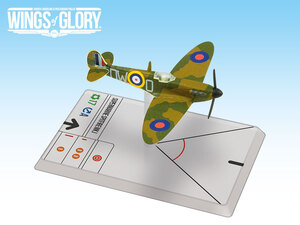 Med dette WW2 Wings of Glory Battle of Britain Starter Set, kan du bringe de episke luftdueller mellem aksen og de allierede esser til live på din bordplade.
Forsvar Storbritannien som en allieret pilot ved at kontrollere et af de mest ikoniske WW2-fly, Spitfire eller flyv farlige missioner som en tysk pilot i den kraftfulde Messerschmitt Bf.109 fighter.
Wings of Glory er hurtigspilende og let at lære.
Dette WW2 Wings of Glory Battle of Britain Starter Set er et komplet spil, der indeholder alt hvad du behøver for at spille WW2-versionen af systemet.
4 fly er inkluderet i dette sæt, hver fuldt samlet og malet.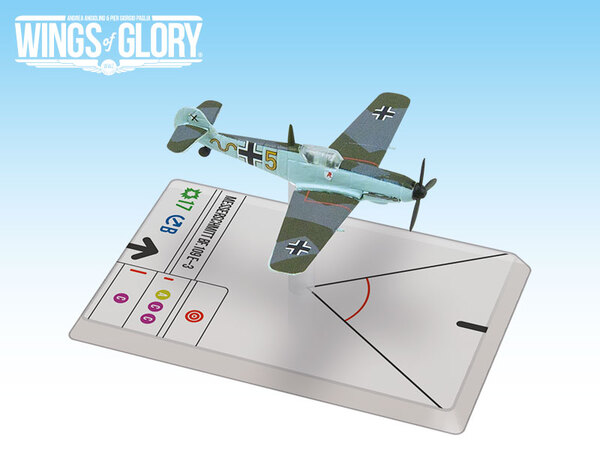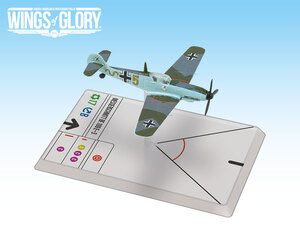 Der er også inkluderet en fuldfarvet regelbog, et scenariehæfte, et rigt udvalg af brikker, linealer og fly-styringsplader, der gør at du kan starte spillet få minutter efter det er pakket ud.
For download af regler: TRYK HER
Unboxing:
SOLO:
Four 1/200 Scale Airplanes with their specific gaming bases
4 maneuver decks
18 special cards
full color rulebook and scenario booklet
4 airplane consoles
2 measuring rulers
6 punchboards of counters, tokens and markers
In the summer and fall of 1940, after the fall of France, the German Luftwaffe faced the Royal Air Force in the first major military campaign fought entirely in the air — the Battle of Britain.
This was the prelude to the invasion Hitler planned for the British Islands — Operation Sealion. An ultimate German victory was at hand, and British pilots bravely flew into battle, fully aware of what a defeat would bring to their country and the entire free world.
Now, with this WW2 Wings of Glory Battle of Britain Starter Set you can bring to life the epic aerial duels between the Axis and Allied aces on your tabletop. Defend Britain as an Allied pilot, controlling one of the most iconic WW2 airplanes, the Spitfire; or fly dangerous missions as a German pilot in a powerful Messerschmitt Bf.109 fighter.
Wings of Glory is fast–playing and easy to learn. This WW2 Wings of Glory Battle of Britain Starter Set is a complete game that includes everything you need to play the WW2 version of the system. Four airplanes are included in this set, each fully assembled and painted. Also included is a full color rulebook, a scenarios booklet, a rich assortment of counters, rulers, and airplane console boards, to start playing out of the box in just minutes!