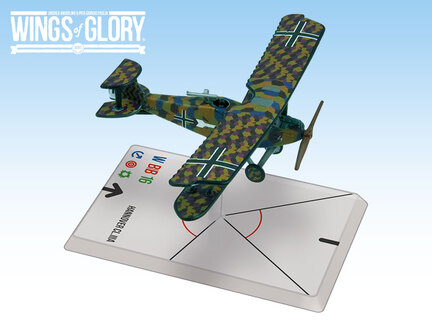 Wings Of Glory WWI Hannover CLIIIA (Hager/Weber)
200,00 kr.
Varenummer:  AGSWGF208A
The Hannover CL.III was a German military aircraft of World War I.
It was a two-seat multi-role aircraft, primarily used as a ground attack machine.
Andre vare fra Ares Games

Priser er inkl. moms
Like the other Hannover "light-C-class", or "CL" designated aircraft, it included an unusual biplanar tail, allowing for a greater firing arc for the tail gunner.
Until the introduction of this model, such tails had only been used on larger aircraft.
This Hannover CL.IIIa in WW1 Wings of Glory is presented in versions flown by Rudolf Hager/Otto Weber.
This is not a complete game.
To play, you must own a WW1 Rules and Accessories Pack or WW1 Duel Pack.