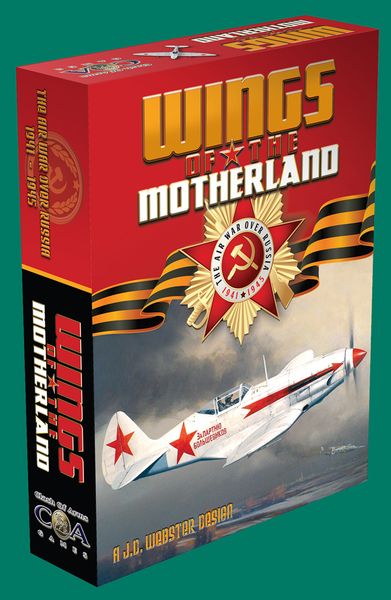 Wings Of The Motherland
1.000,00 kr.
Varenummer: COA1910-137
Wings Of The Motherland, omhandler den russiske front, med fly og situationer fra den tyske invasion af Rusland i sommeren 1941, til Berlins fald i 1945.

Antal spiller: 2 - 8 / Spilletid: 60 - 240 min. / Alder: 14+ / Sværhedsgrad: Heavy / Udgivet. 2019
Andre vare fra Clash Of Arms


Priser er inkl. moms
Beskrivelse
Indeholder:
English:
48 nye fly er tilføjet (meget få dubletter fra tidligere spil, og i så fald er de opdateret med bedre information), to dobbeltsidede kort (maps) til fire unikke spilleflader og to fulde brikark med luft- og jordenheder, et halvt brikark med skibe samt spil hjælpe brikker plus reglerne for tredje udgave og spiller ark til Fighting Wings systemet. (se mere under indeholder:)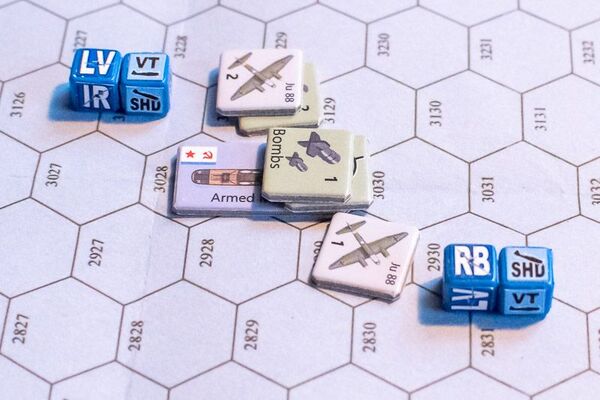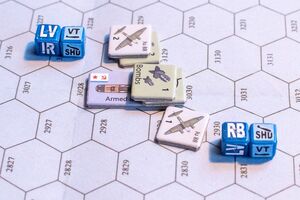 Dette spil bygger på reglerne for Whistling Death spillet, Fighting Wings.
Alle Whistling Death errata (fejl) er rettet og subtile ændringer gør dette sofistikerede system lettere at bruge.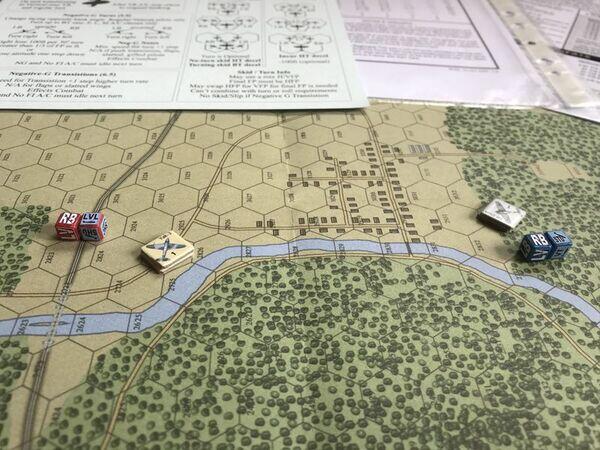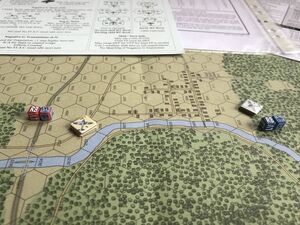 Der er 220 scenarier at planlægge, samt at man kan følge udviklingen af jagerfly, tæt luftstøtte og lav altitude krigsførelse, som der var den russiske fronts primære egenskab.
Der er lagt meget mere vægt på luft-til-jord end i tidligere serier, derud over en række skibs scenarier.
Unboxing: (beklager lyden)
280 Aircraft counters
280 Ground units
70 Ships and play aid counters
2 Games maps 34" x 22" both sided (4 maps in total)
1 Game rule book 80 pages
1 game rule supplement booklet (16 pages with play examples)
1 Game scenarios book (20 pages)
1 Aircraft and ship data card book (60 pages)
1 Player aid booklet (32 pages)
Fighting Wings game system (Volume 4) goes to the Russian front, modeling aircraft and situations from the German invasion of Russia in the Summer of 1941 to the fall of Berlin in 1945.
48 new aircraft ADCs (very few duplicates from previous games and if so these are updated with better information), two double sided maps for four unique playing surfaces and two full counter sheets of air and ground units, one half counter sheet of ships and play-aid counters, plus the third edition rules and playa aids for the Fighting Wings system.
This game builds on the Whistling Death game Fighting Wings rules. All Whistling Death errata is incorporated and subtle changes make this sophisticated system easier to use.
220 scenarios planned, showing evolution of fighter combat, close air support and the low altitude air war that was the Russian front's primary characteristic. Much more emphasis on air-to-ground than in previous series. A number of air naval scenarios as well.