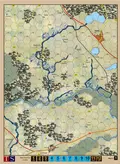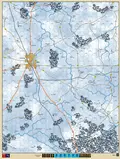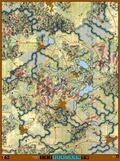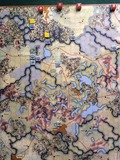 WOT 2025
250,00 kr.
Varenummer: OTTO017
Territorial Defense Force (WOT) er den femte militære gren af de polske væbnede styrker, dedikeret til at udføre forsvarsaktiviteter i samarbejde med de operative styrker og til at stabilisere den militære sikkerhed i hele landet.
Antal spiller: 2 / Spilletid: 30 - 180 Min. / Alder: 16+ / Sværhedsgrad: Medium / Udgivet 2022
Andre vare fra TS Tactics And Strategy

Priser er inkl. moms
The Territorial Defence Force - TDF (Polish: Wojska Obrony Terytorialnej – WOT) is the fifth military branch of the Polish Armed Forces, following Land Forces, Air Force, Navy and Special Forces. The force is made up of professional and part-time volunteer soldiers, forming part of the country's defence and deterrence system.
Game covers several situations that WOT soldiers might face - mostly recon, slowing down enemy advance, irregular combat and asymetric warfare. Game uses platoon-company scale.
WOT is also an important element of the state defense system.
Spil gennemgang: