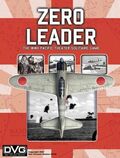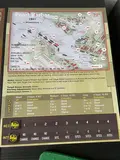 Zero Leader
849,00 kr.
Varenummer: DVG1-060
Kommandere eskadriller af Japanske fly og piloter under andens verdenskrig i Stillehavet. Angrib Baser, Skibe, Bombefly og jægerfly.

Antal spiller: 1 / Spilletid: 45 - 120 min. / Alder: 12+ / Sværhedsgrad: Medium / Udgivet 2021
Andre vare fra Dan Verssen Games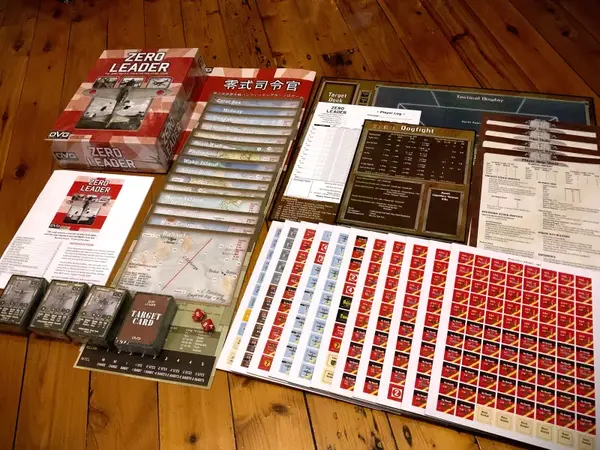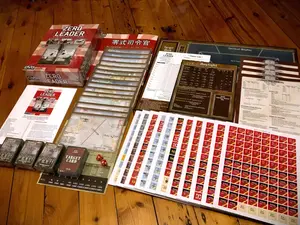 Priser er inkl. moms
Beskrivelse
Indehold:
English:
I Zero Leader, skal du lede modige piloter fra IJN og IJAA i slag over det meste af Stillehavet under anden verdenskrig.

Du vælger hvornår dine G4M bombere skal bevæbnes med de berømte Ohka rocket bomber, eller vil du vælge at bruge Kamikaze angreb mod de Amerikanske hangarskibe.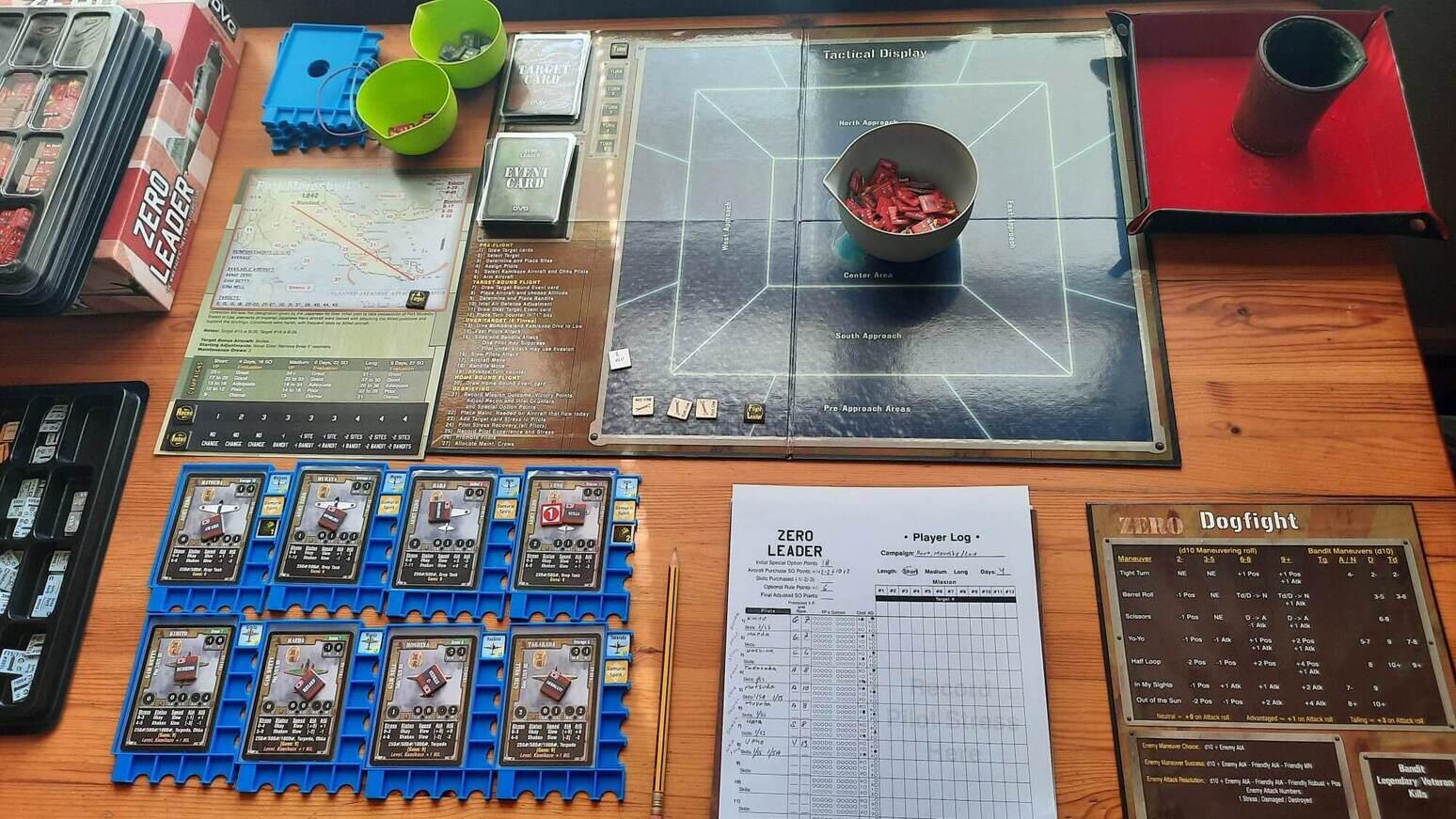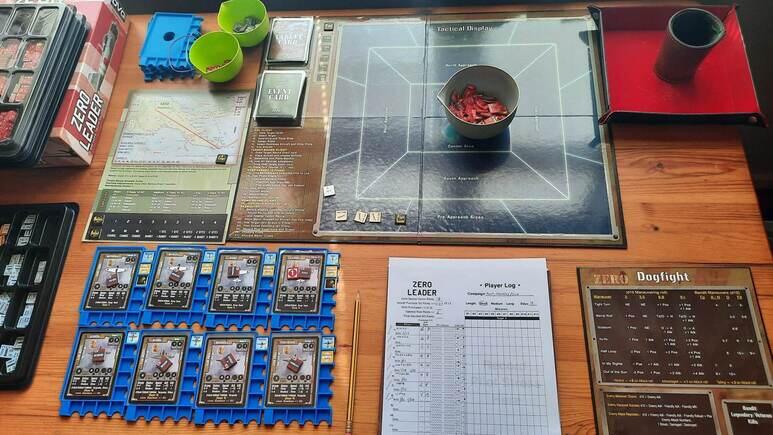 opsætning kunne se således ud.
For dig der er ny til serien, så er Air leader spillende lavet til ren solo-spil som udgangspunkt. Det betyder at du kan spille dem hvor, hvornår og lige så langtid som du har lyst da du ikke behøver hjælp fra en modstander, spille systemet klare alle fjendtlige beslutninger og handlinger for dig.
Se også: Flemmings Blog
Unboxing:
Spil gennemgang:
1 x Mounted Display 20"x15"
1 x Mounted Dogfight Chart
11 x Counter Sheets (88 counters per sheet)
15 x Campaign Sheets
4 x Player Help Sheets
2 x single-sided sheets
2 x double-sided sheets
386 x Cards
18 x Frank aircraft cards
36 x Zero aircraft cards
36 x Zeke aircraft cards
18 x Kate aircraft cards
18 x Jill aircraft cards
18 x Val aircraft cards
18 x Emily aircraft cards
18 x Jack aircraft cards
18 x Tojo aircraft cards
18 x Sonia aircraft cards
18 x Tony aircraft cards
18 x George aircraft cards
18 x Oscar aircraft cards
18 x Betty aircraft cards
18 x Nell aircraft cards
5 x Frank "Trainee" aircraft cards
30 x Event cards
45 x Target cards
2 x 10-sided Dice
1 x Player Log Sheet
1 x Rulebook
Command a squadron of Japanese Aircraft and Pilots across the Pacific Theater of WWII. Attack bases, ships, bombers, and fighters.
In Zero Leader, you will lead the brave pilots of the IJN and IJAA into battle all across the vast Pacific during WW2.
You will choose when to use your G4M Betty bombers to carry the famous Ohka rocket bomb.
Will you choose to use Kamikaze attacks to destroy the American carrier?
For those of you who are new to the series, Air Leader games are entirely solitaire by design. This means you can play whenever, where ever, and for as long as you like. No opponent needed! The game system handles all the enemy decisions and actions for you!